OTCQX Brochure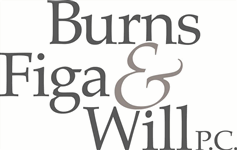 Burns Figa & Will PC is a Denver, Colorado based law firm specializing in U.S. securities laws. The firm assists foreign private issuers with listings on the OTCQX and other U.S. exchanges including NYSE, NYSE Amex, and NASDAQ. The firm also serves as an Attorney Principal American Liaison ("PAL") to foreign issuers, Designated Advisor for Disclosure ("DAD") to U.S. issuers, and provides counsel on accessing U.S. capital markets.
For further inquiry, please contact Victoria Bantz at 303-796-2626 or [email protected].
The firm's website is located at www.bfwlaw.com.